Southern Illinois University Carbondale began as a small teachers college but has evolved into a large, internationally known research university. "Southern Illinois University at 150 Years: Growth, Accomplishments and Challenges" tells that story through hundreds of photographs, personal recollections and interesting stories.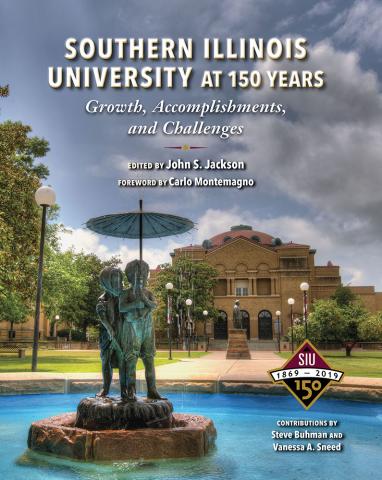 Edited by John S. Jackson, visiting professor at the Paul Simon Public Policy Institute and political science professor emeritus, it features contributions by dozens of others affiliated with the university and community. Within the pages of this 384-page hardcover coffee table book, you will find stories and photos highlighting theater and musical performances, art, sports, alumni past and present, distinguished visitors, the campus buildings, programs and activities, and SIU faculty, staff and administrators. The narrative, which largely focuses on the last 50 years, includes many little known tales and interesting highlights.
Learn more about "Southern Illinois University at 150" online.
---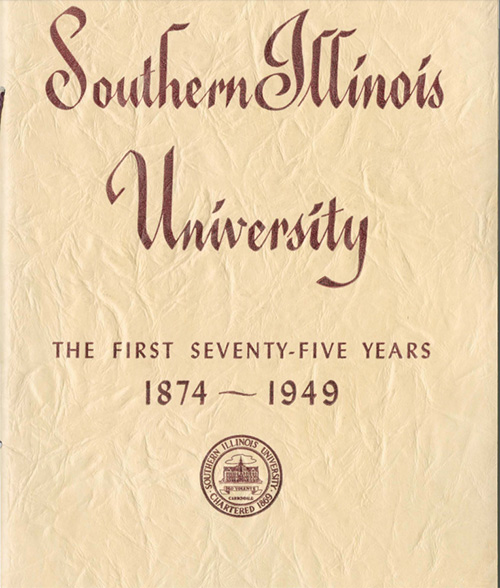 In celebration of SIU's "Diamond Jubilee," the book "Southern Illinois University: The First Seventy-Five Years" was published in 1949. Filled with pictures and interesting historical information, the 75th anniversary book highlights the university's founding and transition from a normal school to a teacher's college to becoming SIU. Within its pages, you will discover photos of iconic campus buildings and discover why many bear the names they do, see the 1899 Glee Club and what the student body looked like in 1949, and find all kinds of fascinating information. Explore SIU's early years in this volume, created by the Diamond Jubilee Committee with Eli Gilbert Lentz as chair. Lentz, for whom Lentz Hall is named, was a longtime SIU faculty member and the first to receive the honorary title "University Professor." He later served as acting director of Alumni Service.