Salukis have made their marks around the world for the last 150 years. Among our alumni, faculty and staff you will find performing arts stars, notable political and military figures, people in top spots within the world of business, professional athletes, inventors, pilots and astronauts, esteemed members of the judiciary, writers, Olympians and countless others who have made lasting contributions in their areas of expertise and to the world. We're proud to tell you about just a few members of our incredible Saluki family.
Arthur E. "Gene" Abney, Hall of Fame pilot and aeronautics state director – '46 bachelor's in education and human services
Abney was a World War II naval pilot who later became director of aeronautics for the state of Illinois and director of public affairs (central U.S.) for American Airlines. He's also an inductee into the Illinois Aviation Hall of Fame.
Lt. General Thomas Baker, military pilot and Texas state jail administrator – '57 bachelor's in business administration
A decorated U.S. Air Force combat pilot, Baker was the first director of the new Texas State Jail System.
Roland Burris, politician/statesman – '59 bachelor's in political science
Burris is a three-term Illinois comptroller and served as Illinois Attorney General from 1991 to 1995.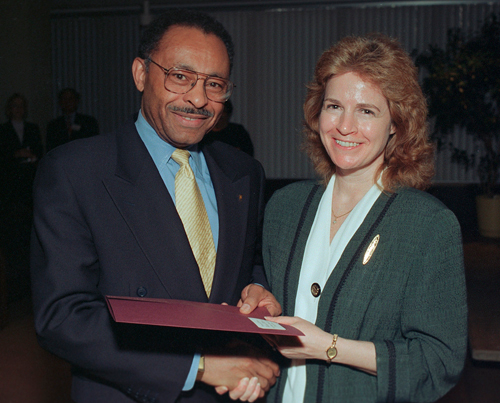 R. Buckminster Fuller, architect, futurist, creator of the geodesic dome home, inventor and sustainability advocate – Architecture faculty member from 1959 to 1971.
Fuller was a philosopher and futuristic thinker who was passionate about conserving the planet's resources. He advocated use of geodesic dome construction, built a three-wheeled Dymaxion car, wrote dozens of books, received the Medal of Honor from Ronald Reagan and has patents for the dome, the car and numerous other innovations. He was on featured on the cover of "Time" magazine and pioneered ways to "do more with less."
Glen Daum, award-winning New York composer, arranger and producer – '62 bachelor's and '64 master's in music
Daum has written music for films, recordings, television and commercials and has won two Emmys for his work on Sesame Street.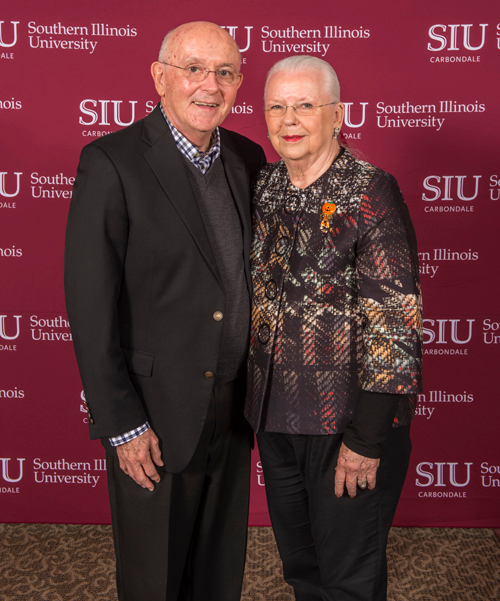 Don Beggs, higher education top administrator – '63 bachelor's in mathematics and '64 master's in educational psychology
Beggs served as SIU chancellor from 1997 to 1998 and president of Wichita State University 1999-2012.
John O'Neal, and Wendell O'Neal, civil rights pioneers – '65 bachelor's in chemistry for Wendell, '62 bachelor's in English and philosophy for John.
The brothers founded the Student Non-Violent Freedom Committee in the summer of 1962 to confront segregation in Southern Illinois and integrate Cairo. Wendell went on to a long and successful career in pharmaceuticals, working for and holding senior management positions with a variety of companies and laboratories. John worked as a field secretary and coordinator for the Freedom School Program of the Freedom Summer in Mississippi project in 1964, founded the Free Southern Theater at Tougaloo College in Mississippi in 1963, and was a prolific writer, playwright and educator.
Hedayat Amin-Arsala, high-ranking Afghanistan government official – '68 bachelor's and '69 master's in economics
An economist and politician Armin-Arsala served as finance minister, foreign minister and vice president of Afghanistan, as well as senior minister of the Islamic Republic of Afghanistan.
Theodor "Ted" R. Cunningham, auto executive -'68 bachelor's in management
Cunningham had a successful career as an automobile industry executive, serving as executive vice president of sales and marketing for Chrysler Motor Corporation preceded by roles as United States general sales manager, general manager of International Operations at Chrysler Motor Corporation and CEO/President of Chrysler Mexico. He also served on the College of Business Dean's External Advisory Board.
Randy A. Daniels, government official, journalist, educator -'73 bachelor's in radio and television
Daniels has had an eclectic career including extensive experience in journalism with radio and television in the United States and abroad and has taught journalism at the college level. He served as New York's secretary of state, director of communications for the New York City Council President's Office, and was vice chairman of Gilford Securities Inc. a private New York Equity partnership. He also served on the State University of New York Board of Trustees, including in various leadership roles.
Marcia Bullard, media mogul – '74 bachelor's in journalism
As president and CEO of USA Weekend, Bullard helped launch USA Today and was deputy managing editor of the publication's Life section. She has also served on the board of Associated Press Managing Editors.
Chris Bury, award-winning television journalist – '75 bachelor's in political science
A former ABC news correspondent and substitute anchor for Ted Koppel on "Nightline," Bury is a triple Emmy winner for his news coverage and the recipient of the Edward R. Murrow Award from the Radio-Television News Directors Association.
Larry Calufetti, professional baseball player, coach and businessman -'76 physical education
Calufetti played for and coached the New York Mets, then went on to become the founder/president/CEO of Sunshine Cleaning Systems Inc., one of Florida's largest contract cleaning services.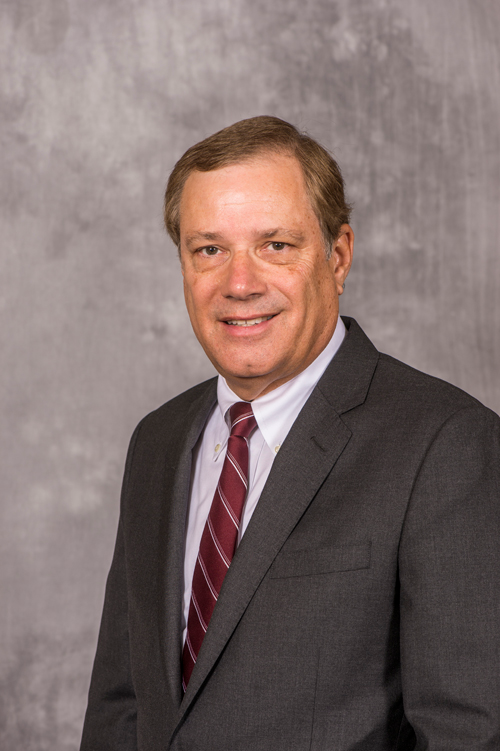 Clarence Copping, pilot and NASA tester – '77 bachelor's in advanced technical careers and associate's degree in aviation maintenance technology
A senior captain at United Airlines Association, Copping also worked with NASA as a test subject.
James "Jim" Belushi, comedian and actor – '78 bachelor's in speech and theater arts
This funnyman, actor and former member of the Saturday Night Live cast starred in the television sitcom "According to Jim" and has had numerous other television and film roles.
Kathy Best, award-winning journalist – '79 bachelor's in journalism
Best has long been a newspaper editor, including at the Missoulian in Missoula, MT., and at the Seattle Times, where she was part of the newspaper team that won the 2015 Pulitzer prize for breaking news reporting in recognition of their work and follow-up reporting on a March 2014 landslide that killed 43 people.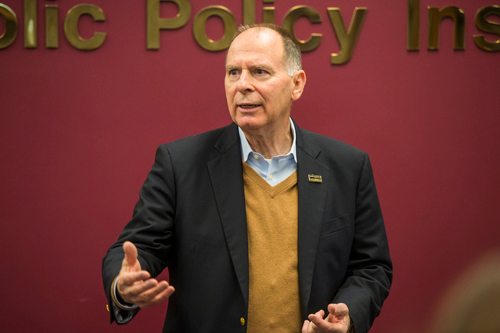 William Enyart, – attorney, representative, veteran – '79 law degree
Enyart served his country in the U.S. Air Force and the Illinois Army National Guard, becoming a JAG officer and earning the rank of Major General. He led the largest Illinois National Guard deployment since World War II in response to the 2011 Mississippi River Floods. An attorney, he also led the Illinois Department of Military Affairs and served in the United States House of Representatives.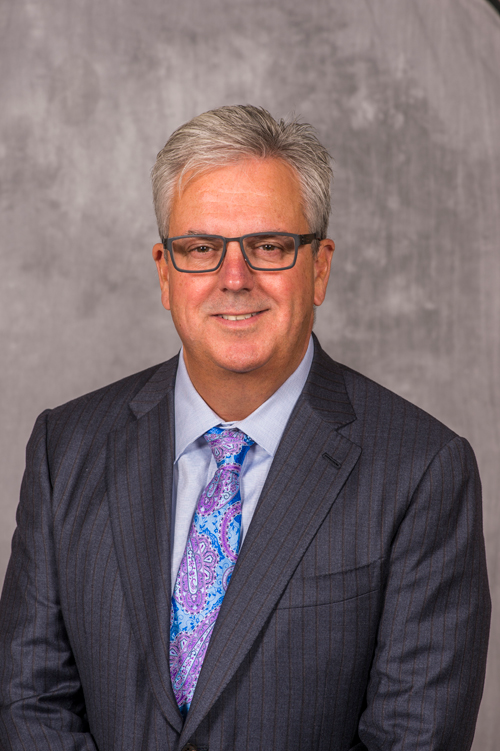 David Delaney, agribusiness executive -'83 bachelor's in agriculture education and mechanization
The chief commercial officer for Farmer's Business Network, which serves nearly 8,000 members in the United States and Canada, he was formerly executive vice president and chief operating officer for Potashcorp, the world's largest fertilizer company by capacity. Delaney was also appointed to a two-year term as chairman of the SIU Foundation in August 2019.
Steve James, award-winning filmmaker, '84 Master of Fine Arts.
James' credits include such acclaimed works as "Hoop Dreams," Stevie," and "The Interrupters." He's had numerous films featured at the Sundance Film Festival and his works have earned numerous awards.
Edgar Barens, Academy Award nominee – '86 bachelor's degrees in cinema and photography and '93master's in film production
With numerous documentaries, experimental shorts, music videos and public service presentations to his name, cinematographer Barens earned a 2014 Academy Award nomination for his documentary, "Prison Terminal: The Last Days of Private Jack Hall" and has helped start numerous hospices within the U.S. correctional system.
Steve Finley, baseball all-star and World Series champ -'87 physiology
Finley had a successful Major League Baseball career, playing outfielder for the Orioles, Astros, Padres, Diamondbacks, Dodges, Angels, Giants and Rockies. The centerfielder five Gold Gloves, the 2001 World Series and was two-time all-star player. Playing for the Salukis, had was a two-time All-Missouri Valley Conference player and third-team All-American who was the team MVP in 1987 and later inducted into the Saluki Baseball Hall of Fame.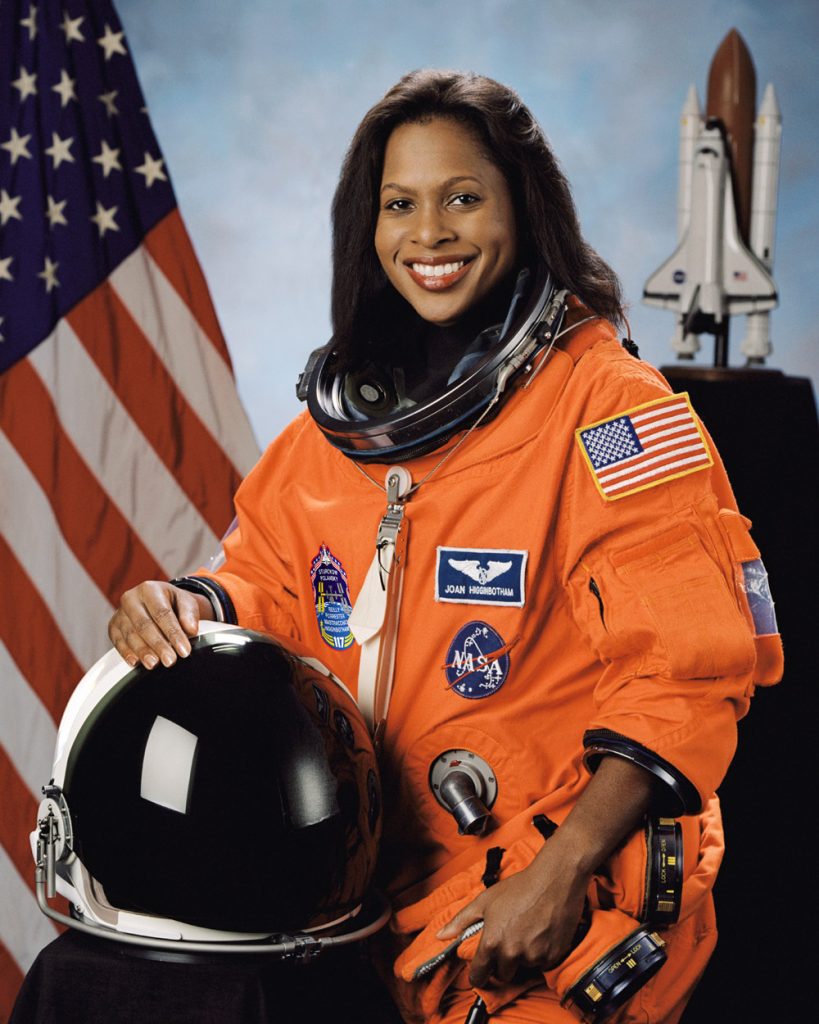 Joan Higginbotham, astronaut/space shuttle engineer – '87 bachelor's in electrical engineering.
Higginbotham was recruited by NASA while still a student at SIU. She is the first known Saluki and the third African-American woman to fly aboard a space shuttle. She logged more than 308 hours as a mission specialist on Space Shuttle Discovery in 2006 on a mission to the International Space Station and also served as Kennedy Space Center payload electrical engineer/lead for Orbiter Experiments on Space Shuttle Columbia.
Hilla Medalia, Emmy-nominated filmmaker, '01 radio and television and '04 master's in professional media practice.
Medalia's award-winning documentaries have drawn worldwide attention with themes including Jewish and Palestinian Israeli children confronting issues of identity, segregation and racism in "Dancing in Jaffra." "To Die in Jerusalem" tells of two families following a suicide bombing: the Palestinian bomber and the family of an Israeli daughter killed in the attack. Nominated for multiple Emmys, Medalia is a Peabody Award-winning director and producer.
Hannibal Buress, actor, writer, producer and comedian – attended SIU.
Burress began performing comedy in 2002 while attending SIU, where he became friends with hip-hop artist Open Mike Eagle, who was his resident assistant at the time. He's had a long career as a stand-up comedian, been a writer for Saturday Night Live and 30 Rock, released several albums and appeared on numerous television programs as ell as in the 2017 Marvel movie "Spider-Man: Homecoming."
Lee England Jr., "Michael Jordan of the violin" –'08 bachelor's degrees in violin performance, music education and audio engineering.
England so impressed the basketball great with his talent that Jordan offered him a Jordan shoe brand endorsement deal, making England one of the first non-athletes sponsored by Jordan. England was also commissioned to compose music for and star in an NFL commercial for Super Bowl XLVII. While at SIU, he assisted in establishing the John Thomas String Program.